Multi-technology systems are modular systems that can handle several processes with only one controller.
Artec's Multi-technolgy systems are based on MasterCoat solutions, complete high-tech versatile equipment compositions to realize multi process systems with full integration of all core items, handling and peripheral components.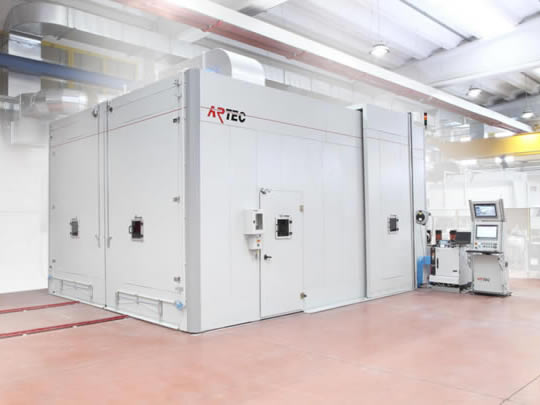 CabCoat – APS (Air Plasma Spray) is most commonly used plasma spray coating process, it works on ambient atmosphere, creating high quality and repeatable coatings using a wide range of materials: metal alloys, carbides, blends, cermets, abradables and oxide ceramics.  It is used for wearing and corrosion protection, thermal insulation, repairing and restoring in several industrial sectors.
Vacuum Coating System (VCS) & Low Pressure Coating System (LPCS)
Shell coat are designed for high-end applications in plasma spray for deposition of the coating by vacuum (ShellCoat- VCS) or Low pressure plasma spray (ShellCoat – LPCS) in order to achieve high density coatings with lowest oxide continent
High Velocity Oxygen Fuel (HVOF) Liquid and Gas
CabCoat – High Velocity Oxygen Fuel (HVOF) is one of the most commonly used spray coating to improve or restore a component's surface properties or dimensions, thus extending equipment life by significantly increasing erosion, wear resistance and corrosion protection.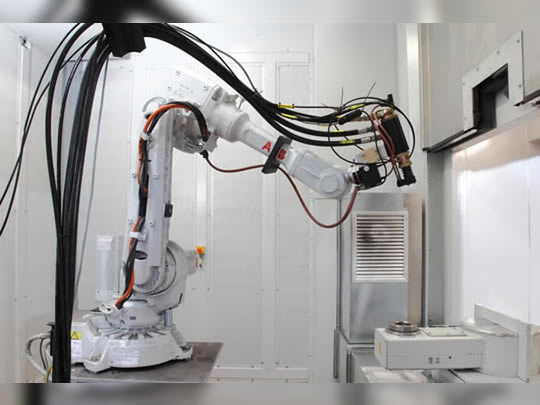 Powder & Wire Flame Spray
CabCoat – Powder Flame & Wire are spray processes for applying relatively inexpensive coatings that typically contain high levels of oxides and porosity. Both powder and wire are used as a coating materials.  They are used for wear resistance, corrosion protection, chemical resistance, friction properties and dimensional restoration.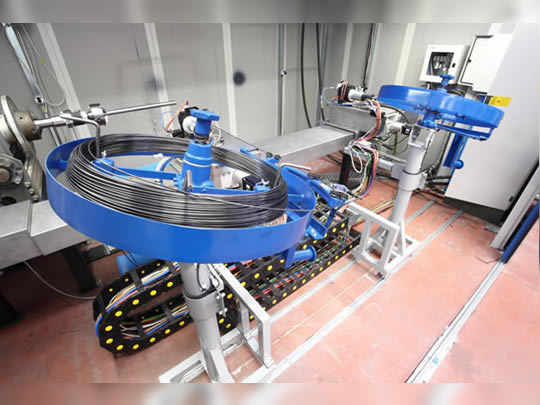 CabCoat – Wire Arc Spray is a form of thermal spraying used for wear resistance, corrosion protection, dimensional restoration, bond coat on large components or for the building up of worn components. CabCoat Coating equipments are set up as individual production units or as integrated part of a complete manufacturing line.